Attention Citizens! 
High command reports massive enemy movement. Sergeant Ludlow's return brings a powerful army, whose sole mission is to convert your Outpost to a pile of rubble.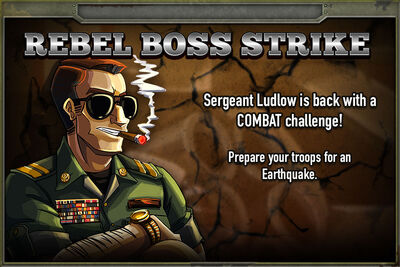 Stand your ground! As if Ludlow wasn't enough, our top seismologists indicate devastating earthquakes in the region. Expect our brand new Quake challenge to cause additional damage to any ground troops at the end of each turn!
Survive the Sergeant and Quake to earn a brand new T10 Prize. Just remember, Commander: those aren't pre-fight jitters...everything is crumbling beneath you…literally!
Prizes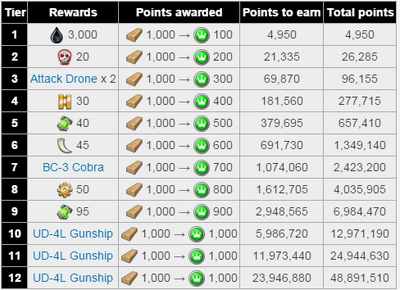 Tier 3: Attack Drone


Tier 7: BC-3 Cobra
Tier 10:UD-4L Gunship 
Promo Unit
Edit